Corona Virus (CoVid-19) Update: 05/07/2020

Our church council met, online, Tuesday, May 5th. It was decided that we will reopen the church on Sunday, June 14, 2020. The fluid status of Covid-19 could mean adjusting that date but keep watch here for any changes. There will be some strict rules for attendance which will be posted here as soon as everything is set in place. More information will be sent out to members between now and then as well. Our mobile app, "Our Church", available for iOS and Android, is also an excellent way to keep up-to-date.
The church office is open BY APPOINTMENT ONLY  Monday through Friday, from 10:00-3:00. Please do not just drop in unannounced. You may continue to send your giving via the post office or our PayPal option on the "Giving" page. You are also welcome to drop it off at the office, just let the office know that you are coming.
As indicated previously, we have begun a weekly emailed Prayer Request list, sent out every Monday. If you have someone you would like to place on this list, please click on button below, contact the office by phone, email, or on our mobile app contact page.
If you have any questions at all please do not hesitate to contact the office.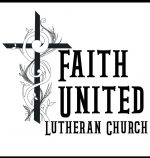 See what God can do through you
Worship Times:
Sunday School for All Ages - 9:00-9:45 am
Sunday Worship - 10:00 am
Saturday Worship - 4:00 pm

The people who walk in darkness Will see a great light;
Those who live in a dark land, The light will shine on them.
Isaiah 9:2
Covid-19 will not define who we are.
Send a note or call someone you have seen in a while, especially our shut-ins, which now includes Gloria DeMeritt.
Drop off a meal to someone, whether they are in need or not. From experience, I can tell you it means a lot and brings a moment of joy in an otherwise drab day.
Watch a movie together online, or Netflix, Hulu, or Prime Video. Netflix offers Netflix Party free (https://www.netflixparty.com/). You can do it through Skype (https://www.wikihow.com/Host-a-Skype-Movie-Party-With-Your-Friends). There's a service called Rabbit/Kast (https://www.technipages.com/rabbit-kast-share-videos). Check out some different options as well.
Now that the weather is getting better, not great, just better, go for a walk with a friend. Just remember social distancing and courtesy to others.
Any of these activities can continue even after we begin worshiping together again. It's called Pay It Forward.